Product Detail
No Worry Of Public Toilet Anymore
Prevent cross-infection of skin diseases.

Features
✔️

 DISPOSABLE & SANITARY:

 

The toilet seat covers are disposable, perfect toilet seat cover pad mat cushion potty protectors, perfect for on the go, for adults and their families; you can also try using them at home for help with potty training.

✔️

 WATERPROOF & NON-SLIP:

 

The seat protectors are made from PO material and waterproof; the toilet seat covers will not slip or slide, as they are putted into the toilet seat to avoid falling off the seat, provides protection for your family
✔️

EASY TO USE & FIT WELL:

 

Double layers and embedded design make it easy to cover toilet seat. Symmetric design quickly matches various toilet seats, saving trouble to spot the front and back. The 18.8"×16.5" size is bigger than normal disposable toilet seat covers and fits US standard toilet seat, perfect for wide figure.

✔️

 WIDELY USED FOR PUBLIC RESTROOMS:

 

Widely used for many occasions like vacation, road trip, camping and outing in airport, station, hostels, hotel, hospital, amusement park, shopping center and so on.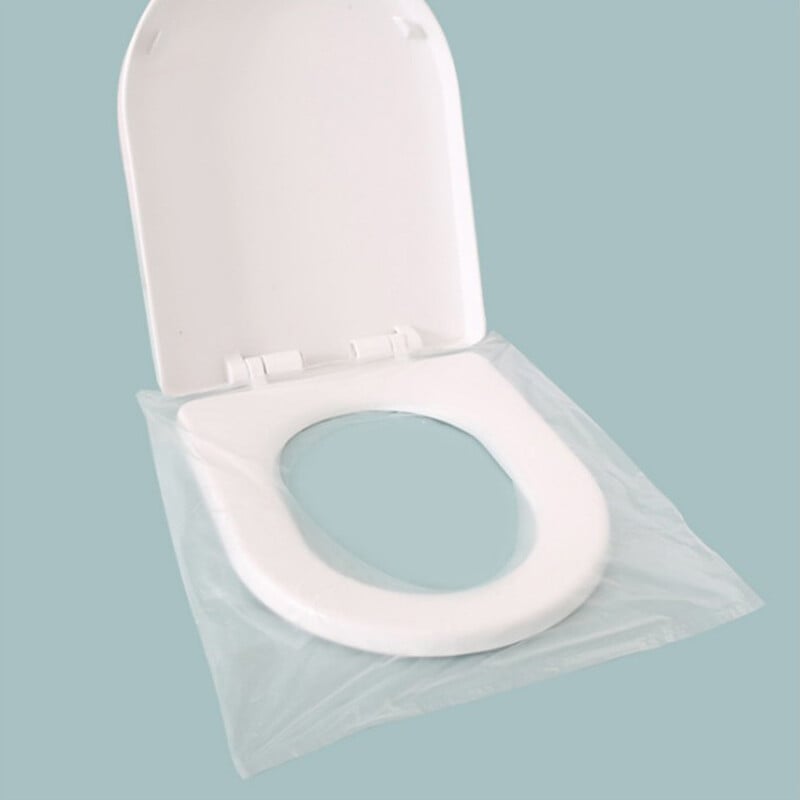 ✔️

 INDIVIDUALLY WRAPPED:

 

Travel friendly design, individually packaged travel potty seat cover in each pack, making easy to keep in carry-on luggage, a travel bag, toddler diaper bag, or your vehicle
people are currently looking at this product
Estimated delivery time 5-10 days
Customers Reviews
Agrega las reseñas y los testimonios de los clientes para mostrar a los clientes satisfechos de tu tienda.

Nombre del autor
Agrega las reseñas y los testimonios de los clientes para mostrar a los clientes satisfechos de tu tienda.

Nombre del autor
Agrega las reseñas y los testimonios de los clientes para mostrar a los clientes satisfechos de tu tienda.

Nombre del autor
Add customer reviews and testimonials to showcase your store's happy customers.

Author's name